High-Performance Graphics & Custom-Printed Solutions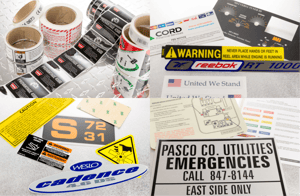 We can help you create custom graphic overlays, equipment decals, nameplates, and faceplates for every product application. Regardless of your industry, our specialists can work through the details with you. We will make recommendations about the appropriate materials, appropriate sizes, optimal layout, and even the design aesthetics. Common applications include:
Industrial Equipment & Machinery
Industrial Consumables & Packaging
Hand Power Tools
Lawn & Garden Equipment
Electronic Equipment & Components
Heavy-Duty Agriculture & Mining Equipment
Automotive (Parts, Accessory Markings, Exterior Wraps)
Health & Exercise Equipment
Medical Equipment & Refurbishing
Consumer Products & Appliances
Pool Targets
Many More!
With more than 50 years of experience, we can guarantee a quality product that gets your company noticed. Request a quote today so our specialists can start to customize a solution for you.
Request a Quote